Archive for the 'Cat XoXo' Category:
Posted on May 5, 2012
Cat XoXO looks fantastic in her
flirty ruffled red mini and matching halter
, doesn't she?  I love seeing a hot girl wrapped up tight and the bows just further the illusion that she's a sexy present I'm going to unwrap.  Somehow I suspect that she's a toy that can take some serious punishment.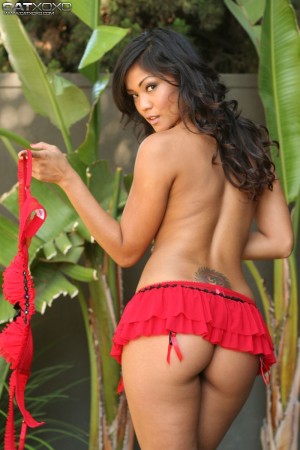 Click Here For More Pictures